Company Vision: To be a highly reliable international brand
Company Philosophy: Health; Happiness; Gratefulness; Wisdom;
Enterprise Spirits: Ceaseless self-improvement; and Never give up;
Talent Concept: Everybody is the elite, and persistent efforts make success;
Management Creed: Collective participation and cooperative innovation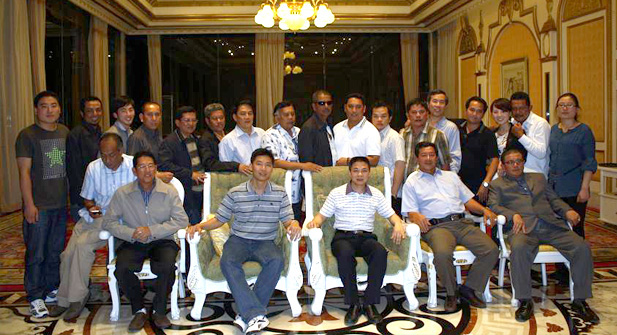 Jinan QinGong International Trade Co.,Ltd is a foreign trade enterprise which specialized in the export of heavy duty trucks and large construction machinery, with independent import and export right .We are an executive member in the Jinan Import & Export Enterprises Association. We are the important cooperate partner of FOTON,SINOTRUK, SHACMAN, XCMG and ZOOMLION in the export business, and at the same time, we focus on the export of our own QinGong brand products, we have steady customer network at home and abroad and enjoyed a good reputation among our customers. QinGong International Consists of four international departments, five international elite departments, three overseas offices. We have more than 70 language talents who can speak English, Russian, Arabic, Spanish, French and German etc. We are one of the biggest export trading enterprises in Jinan City.
Since the foundation of QinGong International, we have formulated the development strategy of ˇ°Guiding the management of company with enterprise cultuere, Supporting the hard power of business with the soft power of cultureˇ±. ˇ°To satisfy our clients is the best marketingˇ± is our marketing philosophy, under the guidance of this philosophy, All of our colleagues work hard to develop the international market, with the development of our own QinGong brand products and our agent products, we have set up huge and complete information network, sales network and supplier network at home and abroad, and enjoyed an great reputation in the related industry. Our products have been exported to more than 60 countries and districts all over the world, including? Africa, Middle east, Middle Aisa, South-east Asia, Latin America etc.
Our company's development history
March 27, 2008
On March 27,2008, under the heavy storm of the financial crisis, Jinan Qingong International Trade Co.,Ltd set up a home in the three offices on the third floor of Jin Huitong building, No.48 huanshan road, lixia district, only 40 squre meters office. At that time, we only have a two man's team. All the equipments seems so simple, one telephone, one fax machine, with this condition, we start our business.